Big Bear City Bars & Restaurants Guide
---
Big Bear Donuts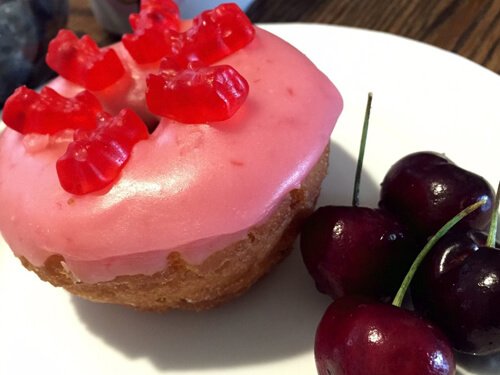 Address:
108 W Big Bear Blvd
Big Bear City, CA 92314
Phone:
(909) 584-4399
Information:
Big Bear Donuts is the destination for breakfast and brunch that you wont want to pass up. The friendly workers and delicious treats will surely start your day off right. You'll be able to choose from donuts, bagels, croissants, as well as sandwiches, burritos, and a great plate of biscuits and gravy. All of the variations of donuts will have your head spinning! Be sure to bring the kids, they'll love it here.
B J's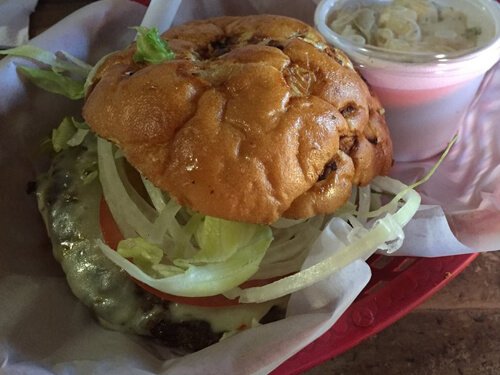 Address:
110 E Big Bear Blvd
Big Bear City, CA 92314
Phone:
(909) 585-2938
Information:
BJ's is an interesting spot to eat at! With cold beer and high quality burgers with a home made taste, you can't go wrong coming out here for a delicious lunch. Everything has that quality taste down to the potato salad. The fun decorations through out the interior make this a worthwhile spot to do some observing. The consistent service and food makes this a welcome choice any time you find yourself hungry.
Cocina de Mexico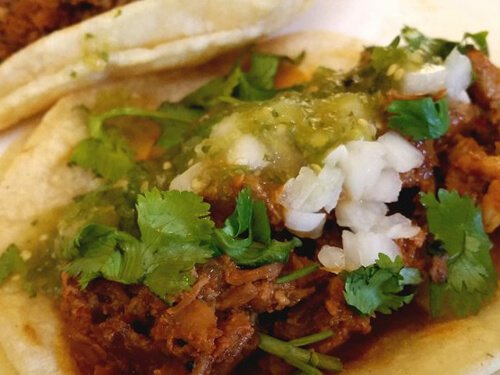 Address:
304 W Big Bear Blvd
Big Bear City, CA 92314
Phone:
(760) 987-0324
Information:
Cocina de Mexico is a Mexican restaurant with taqueria style food right on the mountain. Be sure to try out the carne asada torta, tacos, and enchiladas with red sauce. The authentic taste here is much better than the Mexican food that you're used to getting from the drive through. They have some great vegetarian options to consider as well. You're definitely going to be returning to this impressive restaurant.
Thelma's Family Restaurant & Bakery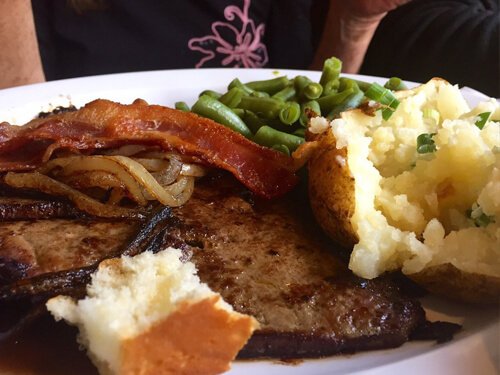 Address:
337 W Big Bear Blvd
Big Bear City, CA 92314
Phone:
(909) 585-7005
Information:
Thelma's Family Restaurant and Bakery is a traditional American restaurant with a bakery attached, so you can expect the best when it comes to the dessert options here. The home made chicken pot pie is something that some patrons go out of town to get! On Saturday night, they offer all you can eat beef ribs. Be sure to try out their grilled mahi mahi dinner with garlic mashed potatoes, it's out of this world.
Madlon's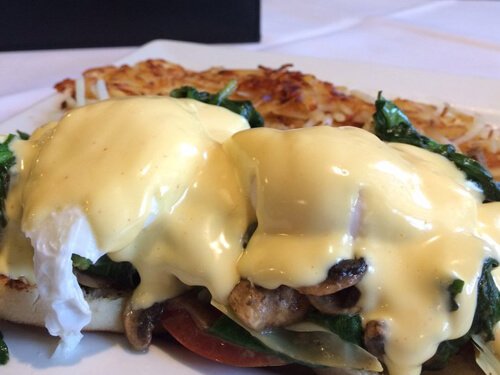 Address:
829 W Big Bear Blvd
Big Bear City, CA 92314
Phone:
(909) 585-3762
Information:
Madlon's is a French style restaurant with tons of eclectic food choices that will satisfy your cravings! You'll definitely want to try out the cream of jalapeno soup, bread pudding, s'mores crepes, and the ever popular croque monsieur dish. Sometimes, they sell out of certain dishes before they close the doors for the night. The food is really that good, and the service makes you feeel warm and comfortable.
Broadway Cafe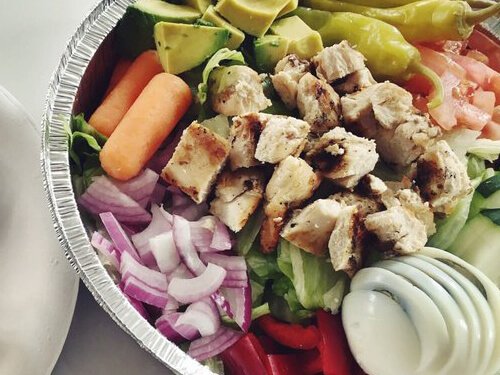 Address:
1117 W Big Bear Blvd
Big Bear City, CA 92314
Phone:
(909) 585-7682
Information:
Broadway Cafe is a destination for old time nostalgia as well as delicious burgers, hot dogs, and sandwiches. If you have a friend or family member that is a musical geek, you'll definitely want to bring them here to enjoy the surroundings, service, and good food. The outdoor patio is the perfect way to take advantage of beautiful weather, and the owners are always interested in making sure your visit was great.