Grand Terrace Bars & Restaurants Guide
---
Thai Kitchen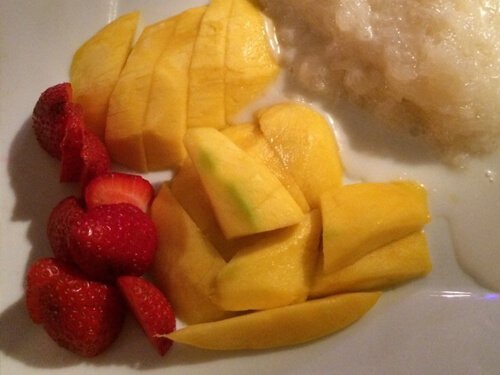 Address:
22411 Barton Rd
Grand Terrace, CA 92313
Phone:
(909) 370-2202
Information:
Thai Kitchen in Grand Terrace offers large portions for impressive prices. You can't leave without trying their mango and sticky rice, it's the most popular dessert next to their fried bananas and coconut ice cream. The crab rangoons and drunken noodles with pork are two other options you can't go wrong with trying. They're always helpful when it comes to allergies and special requests, too. Try it out today.
SoCal Subs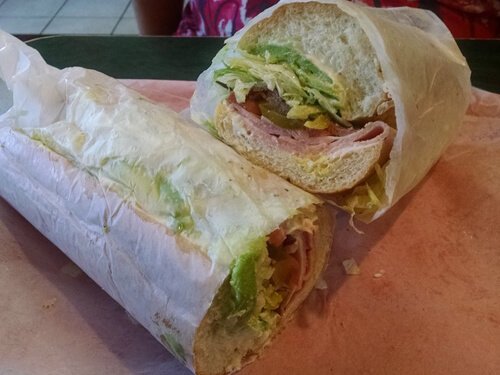 Address:
22310 Barton Rd
Grand Terrace, CA 92313
Phone:
(909) 824-0770
Information:
SoCal Subs specializes in making classic sandwiches for those who need a quick lunch in the area. The customer service and submarine sandwiches here are the two reasons why you'll keep coming back. They even have a rewards program that gives you incentive to come back! They even have their own sodas here, so you can be certain that it's going to be a memorable eating experience when you choose this spot in Grand Terrace.
The Beer Room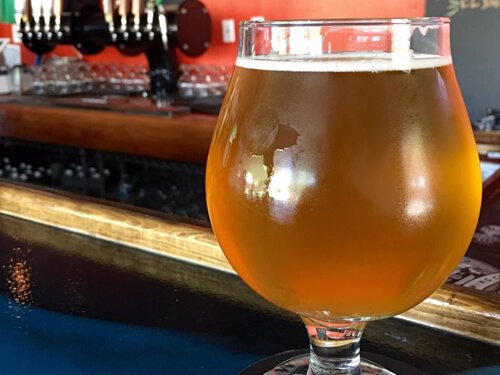 Address:
22587 Barton Rd
Grand Terrace, CA 92313
Phone:
(909) 222-4126
Information:
How can you go wrong visiting a bar that's all about beer? Regardless of what your favorite brew might be, you'll be able to find local versions here. They have IPA's, stouts, pale ales, and much more to choose from. With staff that is always friendly and knowledgeable about the offerings here, you'll find that every visit is a pleasant one. The patio is even dog friendly, so you can feel good about bringing Fido along.
Chillz Frozen Yogurt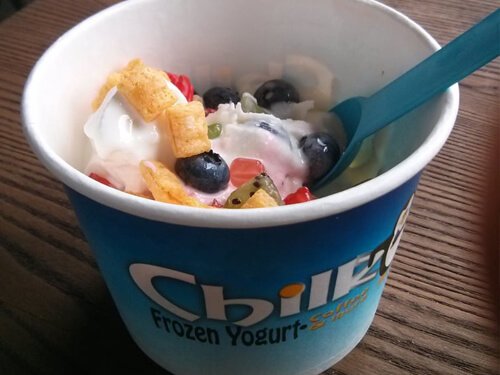 Address:
22488 Barton Rd
Grand Terrace, CA 92313
Phone:
(909) 533-4202
Information:
Chillz Frozen Yogurt is the place you want to be if you're looking for limitless options when it comes to toppings for your frozen yogurt. The store has a clean design and flavor choices that will not disappoint. The professional, helpful staff is always eager to make sure your experience is a good one. The frequent rewards program allows you to take advantage of how much you love frozen yogurt, what's not to love?
ABC Mongolian BBQ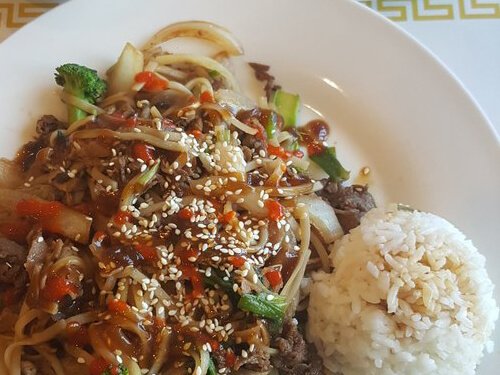 Address:
22417 Barton Rd
Grand Terrace, CA 92313
Phone:
(909) 422-0788
Information:
We love the atmosphere at this Mongolian barbeque style restaurant in Grand Terrace. If you're somebody who enjoys customizing their food, this is going to be one of your new favorite spots for lunch and dinner. There's a good selection of different meats, vegetables, noodles, and sauces here. Everything here is always well stocked, and the approachable staff is happy to answer any questions you might have about the process.
Stater Bros Markets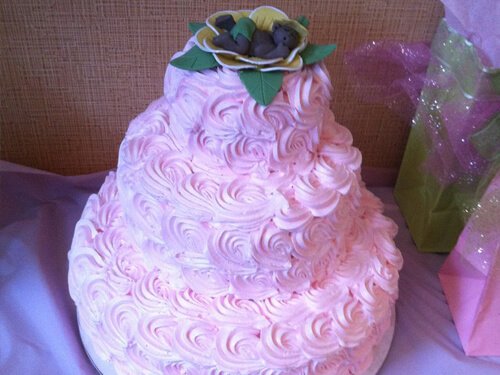 Address:
22201 Barton Rd
Grand Terrace, CA 92313
Phone:
(909) 824-1053
Information:
Stater Bros Markets is a delicatessen and grocery store with an attached bakery. All of the locals cite this as the perfect place to get a birthday cake made for your next special occasion or birthday party. Plus, they make great submarine sandwiches if you're having a party or get together. Everything here is made fresh, so now you know where to head the next time you're in need of a great grocery store or cake made.