San Bernardino Bars & Restaurants Guide
---
Hidden Paradise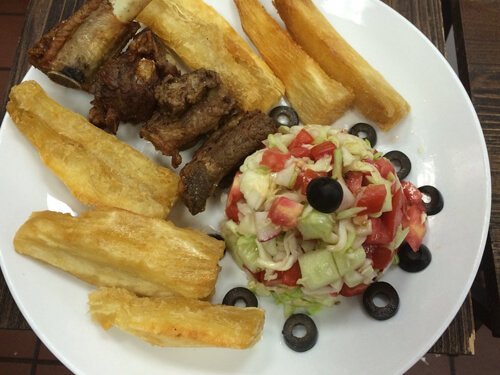 Address:
1184 2nd St
San Bernardino, CA 92410
Phone:
(951) 423-0889
Information:
Hidden Paradise isn't all that hidden any more given the fact that it's becoming more and more popular in the San Bernardino area. The papusas here come with slaw and hot sauce, and there are seemingly countless options for toppings. Be sure to try out the curtido, mixtas, and chicharron with cheese when you decide to come out to eat here with family and friends. This spot will be one of your new favorites, guaranteed.
Ssing Ssing Kimchi House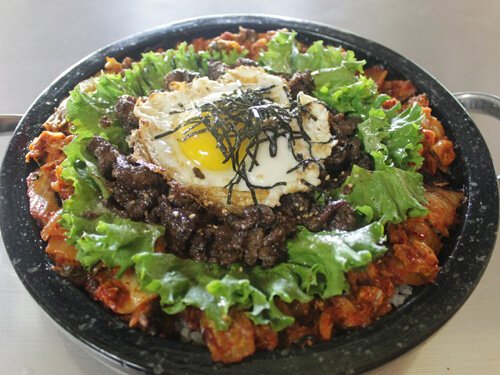 Address:
370 W Court St
San Bernardino, CA 92401
Phone:
(909) 889-2949
Information:
Ssing Ssing Kimchi House is a Korean and Asian Fusion style restaurant with a sushi bar atmosphere that makes it perfect for an eccentric night of dishes. Be sure to tr yout the Firecracker Roll, Diablo Chicken Bowl, Bi Bim Bap Bowl, and the Bul Go Gi Taco. The portion sizes are right and all of the different dishes gives you the option of trying something new every time. They really get busy during lunch, you'll see why.
Gazzolo's Sausage Co Restaurant & Delicatessen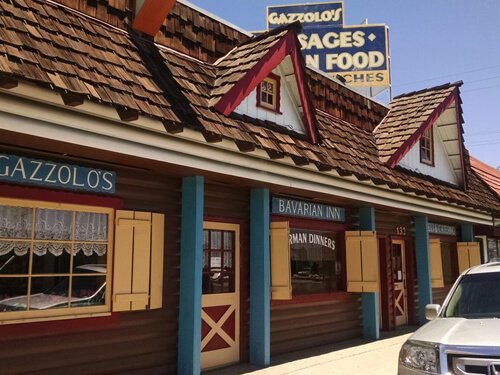 Address:
132 E Highland Ave
San Bernardino, CA 92404
Phone:
(909) 886-3213
Information:
Are you looking for an authentic German dining experience? If so, you're definitely going to want to try out this fantastic restaurant and delicatessen in San Bernardino. You can't go wrong starting out with the farmers plate which comes with three varieties of sausage and two sides, all for under $10. Be certain to try out their famous German potato salad, sauerkraut, red cabbage salad, and the veal bockwurst here.
Bleu Pitt Cafe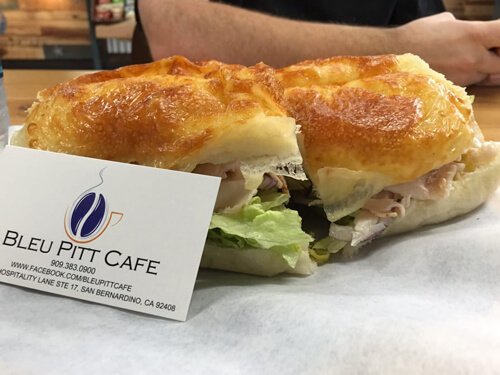 Address:
165 W Hospitality Ln
San Bernardino, CA 92408
Phone:
(909) 383-0900
Information:
Bleu Pitt Cafe is the ultimate coffee shop and sandwich destination in San Bernardino. Their jalapeno cheese bread is to die for! It's not often you come across a coffee shop that makes fresh bread in house daily, but that's exactly what you're going to find here. Be sure to try out the Chicken Pesto Panini if you're really looking to be impressed. The iced blueberry coffee is another eccentric yet classic choice.
India's Clay Oven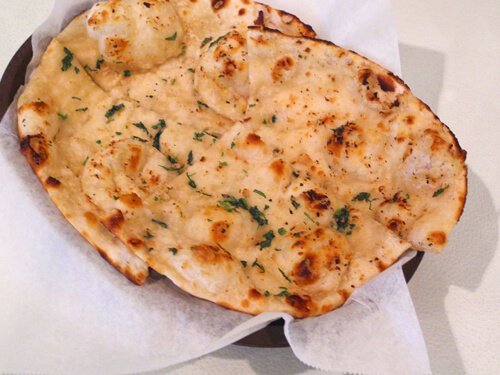 Address:
228 W Hospitality Ln
San Bernardino, CA 92408
Phone:
(909) 890-0090
Information:
Come on down to India's Clay Oven for a Indian style buffet that you wont soon forget. The atmosphere here is laid back and friendly, so you'll definitely feel at home whenever you decide to sit down and eat here. If you're looking for something light and refreshing, you can't go wrong with their Aloo Tikki, potato fritters covered in yogurt, chutney, chickpeas, and fried chips. The garlic naan bread is out of this world.
Ye Olde Lamplighter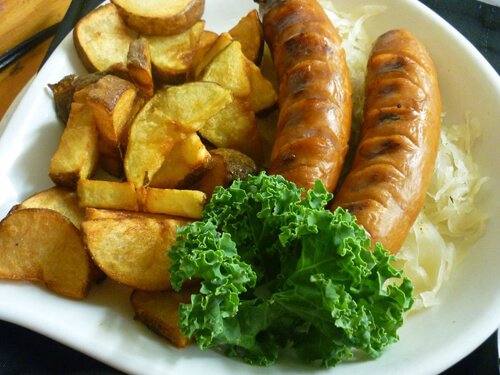 Address:
255 E 40th St
San Bernardino, CA 92404
Phone:
(909) 886-4490
Information:
Ye Olde Lamplighter isn't just a steakhouse...it's also known for its karaoke nights and lounge atmosphere. The attentive staff will make you feel as though you're taken care of as soon as you walk through the doors. Their prime rib special is one of the more popular dishes to order, so try it out today and see what all of the hype is about. You're sure to leave here smiling when you try one of their cocktails.